10 Black History Month Events in Vancouver!
Updated: Feb 5, 2019
It's February! That means, in North America, it's Black History Month! And I am SO excited. It's my favourite time of year because, even though Black celebrations happen all throughout the calendar year, this month brings so many more to our cities.
Carter G. Woodson is credited with founding Black History Month (then known as Negro History Week - it is now longer and less problematic) all the way back in 1926 - the month of February chosen to celebrate the birthdays of two notable people who helped end slavery in America, Abraham Lincoln and Frederick Douglass.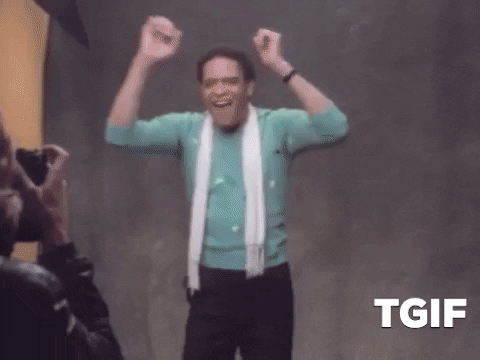 The idea later emerged in Canada in the 1950s, when porters from Toronto traveled back and forth between Canada and the US, and were inspired by the movement. Various celebrations happened throughout the country but it wasn't until 1995 (yes, only 24 years ago!) that Black History Month actually became a thing. Thanks to the first Black Canadian woman elected to Parliament, the Honourable Jean Augustine, Black History Month is now recognized across the country.
So, here we are in 2019 and grateful to still be celebrating Blackness, Black history, Black contributions and Black culture! As Vancouver becomes more and more diverse, it's exciting to see the number of Black History Month events grow exponentially!
Here's some (of many!) that are worth checking out:
1. Rafiki (Film Screening)
Monday, 4 February 2019 from 18:30-19:53
Vancouver International Film Festival
Initially banned in Kenya for its positive portrait of queer romance, Wanuri Kahiu's exuberant and intensely likeable movie went on to a win a Supreme Court case that undercut that country's anti-LGBT legislation. The film itself bursts with colour and energy, earning comparisons to the early films of Spike Lee for its conviction and style. More info.
2. Black Girl Magic Workshop Series
February 12th - March 6th, 4pm
SFSS Women's Center - Tc3014
We will come together in a safe space for Black Women to discuss the dynamics of Identity; and the Beautiful, Powerful, Magical gifts that Black women received as a generational inheritance. We will provide mutual support, tell our truths, and gain skills for empowerment and self-representation. More info.
3. On Being Black in Vancouver: Ladies Night
Wednesday, 13 February 2019 from 18:30-20:30
Vancouver Public Library
Building on last year's standing room only event, writers Chantal Gibson, How She Read, Chelene Knight, Dear Current Occupant, Juliane Okot Bitek, 100 Days, and special guest Whitney French, Black Writers Matter, present another unique artistic mash-up of stories on being Black in Vancouver. More info.
4. The Afronautics Research Lab
Friday, 15 February 2019 from 14:00-16:00
Vancouver Public Library
The Afronauts have returned to Earth to save the future of the planet. Become a researcher in a futuristic reading room and uncover evidence of Canada's Black communities and histories. Contemplate ads by Canadian slave owners in 18th century newspapers. Once the past is acknowledged, the future WILL change. More info.
5. ISSAMBA - Your Journey into the Depths of African Rhythm
Saturday, 16 February 2019 from 19:30-21:30
The Dance Centre
ISSAMBA, a 90 minute show that gives you a glimpse into the rich and diverse musical culture of Africa, an invaluable experience. The fusion of song, dance and music makes by ISSAMBA's artists creates a robust and spectacular cultural alloy that nobody can resist! More info.
6. African Dances Workshop
Sunday, 17 February 2019 from 09:00-14:00
The Dance Centre
MERLIN NYAKAM is one of the world's best dancers in West African dance styles, Merlin teaches dance styles from Cameroon, Senegal, Guinea, Ivory Coast ... Merlin mixes traditional with modern dance. More info.
7. In Conversation: Angie Thomas
Thursday, 21 February 2019 from 19:00-20:00
Cineplex Scotiabank Theatre
Join New York Times bestselling and award-winning author Angie Thomas as she discusses her new novel, On the Come Up, a story of fighting for your dreams, even as the odds are stacked against you; and about how, especially for young black people, freedom of speech isn't always free. More info.
8. Melanin Mixer Vol. 2
Saturday, 23 February 2019 from 18:00-21:30
Werklab Inc.
The night will start with a Shapes and Sounds session by Desiree Dawson, followed with a panel discussion hosted by Dora Kamau, founder of Bliss Your Heart. The panel discussion will be compromised of local WOC doing their thing in the community and will be an intimate conversation about the reality of entrepreneurship as a WOC. To end the night, DJ Softie Shan will be spinnin' some tracks to leave us feeling empowered and inspired. More info.
9. Black History Celebration; Legacy Dinner
Sunday, 24 February 2019 from 16:00-23:00
Bonsor Recreation Complex
We invite you to join the National Congress of Black Women Foundation for this special recognition of Trailblazers Dr. Lyn Daniels - Dr. June Francis - James Morton - Dr. Noga Gayle - Dr. Annette Henry. More info.
10. Afro Festival 2019
Thursday, 28 February 2019 from 18:00-22:00
3214 W 10th Ave, Vancouver
The Afro Festival is a celebration of the diversity of people with African ancestry and will feature an exhibition of the cultural scene that exists in Africa, the Caribbean, North America and larger diaspora. The event is collaborative event between the UBC Black Student Union, UBC Africa Awareness Initiative, SFU Students of African and Caribbean Ancestry, UBC Africa Business Club, SFU African Students Association and UBC-SFU Afrocentrism Conference whose goal is to foster intercultural exchange and understanding on the complexity of blackness in Vancouver. More info.